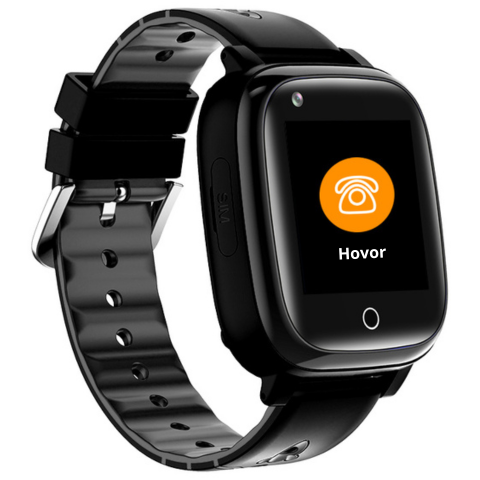 ---
INDEPENDENT DEVICE (HAND PHONE)
FREE shipping, as well as a steel ID plate with contact details worth 24 €.
BodyGuard bracelet Uni X - 4G for seniors, but also for children who need to be more in control.
Thanks to the GPS locator, you always know where the person with the watch is.
The watch is a great helper in case of crisis situations, where thanks to the SOS button you can call 3 selected contacts. The watch works independently with its own SIM card, which ensures independent operation. In addition, they offer many practical features such as a fall detector, blood pressure and body temperature measurement, safe zone settings and many more.
Before shipping the BodyGuard bracelet, we will contact you and help you adjust the bracelet if necessary so that it arrives fully functional.
Insert only an active and working SIM card
(We always recommend to test its full functionality on your phone first: internet without Wifi, calls, sms)
---
We will be happy to explain everything about the device:
Tomas is a GPS expert and will be happy to discuss everything with you.
---
Benefits of the BodyGuard bracelet:
You always have an overview of where your watch wearer is. Position accuracy is within meters in outdoor environments.
For FREE, we will put a steel tag on your watch with important data (SOS phone contact in case the watch runs out of power, medical restrictions, etc.) marked with a laser.
A separate device with its own data, SMS and calling. No need to connect to a phone. Works without restrictions throughout the EU.
Data is stored on secure servers in the EU. Location tracking is not used for marketing purposes as with location tracking services of internet search engine providers.
---
Gift worth 24 €:
■ We will also produce a laser-marked steel label with important data for your watch. After ordering, you will be contacted to send us the details for lasering your text.
To order your free label, please write the text you wish to laser on the label in the Order Notes - found in the last step of the order.
■ There is also free shipping of the bracelet.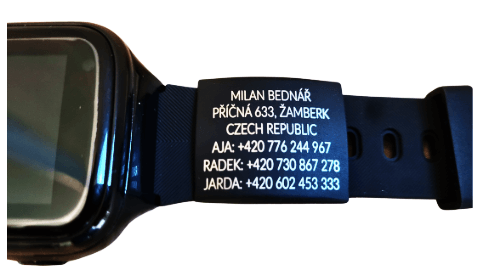 ---
What's included:
reminders on how to charge the watch properly
charger
plastic pin to slide out the Sim card slot
cleaning wipes for the display
steel plate with your details (if you have chosen)
---
Our satisfied customer Mr. Ivo Gaj:
"The BodyGuard bracelet is awesome! I got it because I'm always outdoors, active, and given the situation I'm also more alone. After all, I'm getting on in years and thanks to the BodyGuard app, my family and friend know about me. I send him the location tracking link from the app and that's it. Then I turn it off so he doesn't know everything about me :)) Otherwise, in case of emergency, I have it saved as my first SOS contact, so when I press the SOS button, I call him right away from the bracelet :) awesome."
Mrs. Kos:
"We bought a BodyGuard bracelet for my grandmother who lives alone in a house in a village near Pilsen. She can wear the BodyGuard bracelet on her arm all the time and all she needs to call her is an orange SOS button. In addition, thanks to location sharing, we can still see that she is at home or that she has returned from shopping. In this crappy time when we can't see our mom much, the BodyGuard bracelet really helps."
First setup (connecting the device to the app):
TEST YOUR SIM CARD ON YOUR PHONE FIRST TO MAKE SURE IT'S WORKING. Especially the internet connection without wi-fi on.
Download the app (see the APPS tab for recommended apps)
Click on Register
Create an account and register
The first step in the app will prompt you to pair your device
Scan the QR code on the device or inside the device under MORE (just click on the square at the end of the first line and it will open the camera to scan the QR code)
Select the device name
Select a role (e.g. son, father, etc.)
Enter the phone number of the Sim card in the device (optional only)
Confirm
The application environment opens, where you set up everything you need (SOS contacts, etc.)
---
We will be happy to explain everything about the device.
Tomas is a GPS expert and will be happy to discuss everything with you.
All BodyGuard 4G GPS tracker watches and wristbands should be charged with a standard 5V/1A charger, which we also provide in the package.
Otherwise, there is a risk of system sleep due to battery protection, and this system sleep may be irreversible.
Regarding waterproofing, we inform you that water can enter the watch through the sim card slot, so please make sure that the slot is fully inserted. According to IP67, the gray watch can withstand 30 minutes and 1m under water, but only statically and you must not swim with it and exert any pressure on the watch with water. Practically, this means not swimming, not jumping into the water, not making violent movements in the water.
About device location:
The location is determined as a guidance only. Location detection is always limited by the signal and the size of the receivers in the device. It should be noted that the size of the device is designed to be carried on the hand, and a large part of the device can accommodate the battery. So receivers are generally weaker than in phones. This is a physical feature of the device and is not a device defect.
GPS - primarily using GPS - the most accurate, on the order of meters, in an outdoor environment.
Wifi - outside the range of GPS, in closed spaces (buildings, shadows of large buildings) without the help of nearby Wifi - with an error from units to hundreds of meters.
LBS - out of reach of GPS and Wifi, in closed spaces without Wifi signal using mobile operators' transmitters - with an error from 200m to several km. This positioning can be turned off so that it does not scare you unnecessarily in the event of a deviation of a few kilometers.
If you wear the bracelet on your hand and move around with it, there is a high probability that even in buildings you will capture the exact location at least via the Wifi network if there is no GPS signal available.
If the bracelet wearer's position seems suspicious for an extended period of time, call the bracelet and verify that everything is fine.
BodyGuard bracelet features:
Calling, SMS, video call.
Touch screen
Multimedia camera, from which you can also take remote photos and see the surroundings of the watch (or for selfies and surroundings) using the app.
4G network for more precise location. In case of unavailability, the device will use 3G or 2G network.
Fall detector. If a person falls with the watch, you will receive an alert.
When you press the SOS button (for 3 seconds), the bracelet calls up to 3 SOS contacts of your choice. If it does not reach the first contact, it calls the other listed contacts in the order you specify. The persons are connected by phone and can talk to each other.
In case of a failed call, it sends an emergency alert.
A more powerful GPS sensor allows you to track the location of the bracelet wearer on a smartphone or tablet with greater accuracy. The GPS signal is accurate to within a few metres outdoors; indoors, where there is no GPS signal with Wi-Fi, the accuracy is within a few units to tens of metres; indoors without Wi-Fi, there can be deviations from 200 metres to several kilometres (called LBS).
Possibility to set a safe zone. You will receive an alert when you leave it.
Remote listening. Can be used when you can't get through and are worried.
Heart rate / blood pressure / blood oxygen / body temperature monitoring
Medication alerts
Reminder of sedentary employment
Unknown call rejection - setting up calls only from saved contacts to prevent strangers from calling your child.
Video and music playback that can be uploaded to the watch using a data cable
Apps like Whatsapp, Facebook, TikTok, Youtube,Instagram,Telegram,Wechat and more available for download in the app store right on the watch
Flashlight
Alarm clock, stopwatch, pedometer.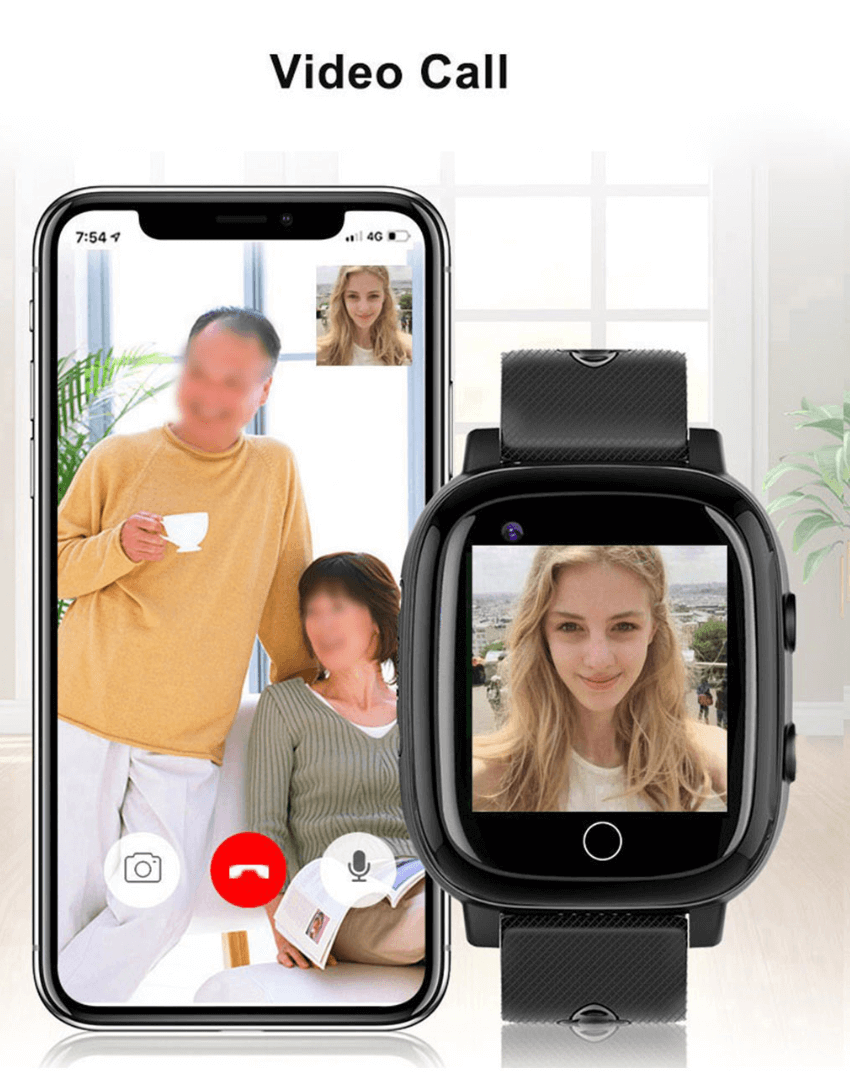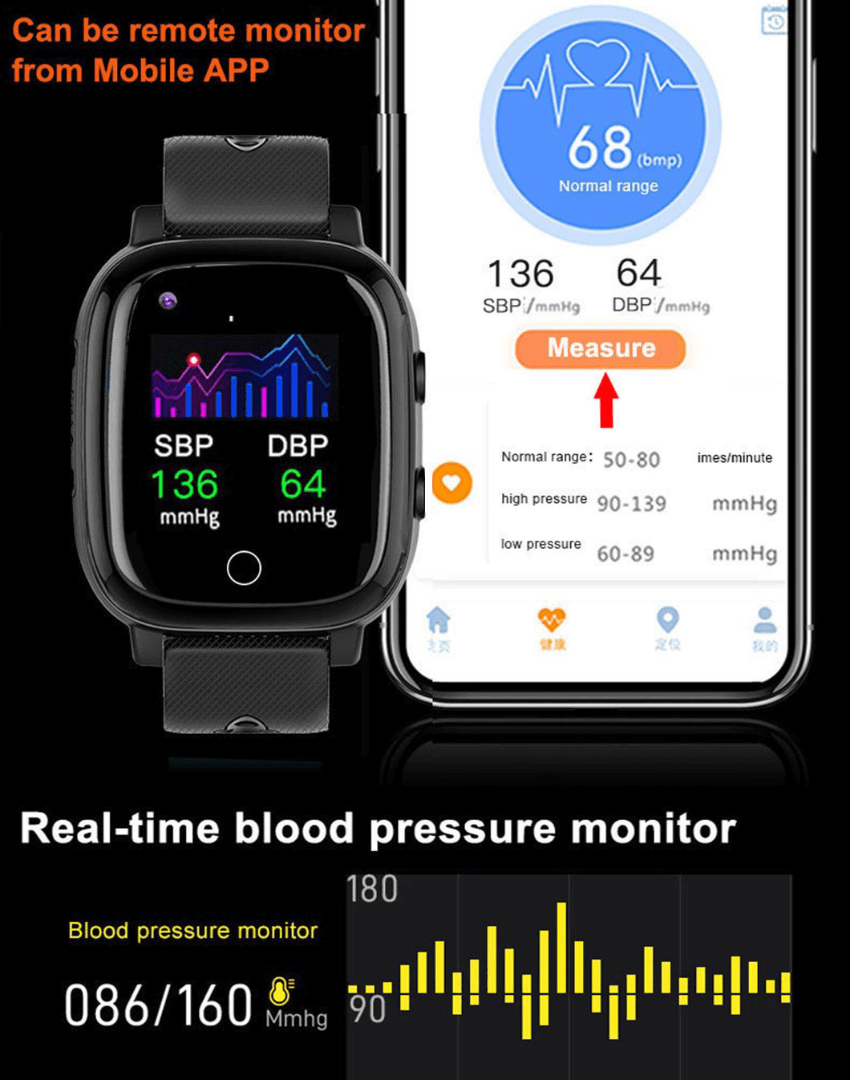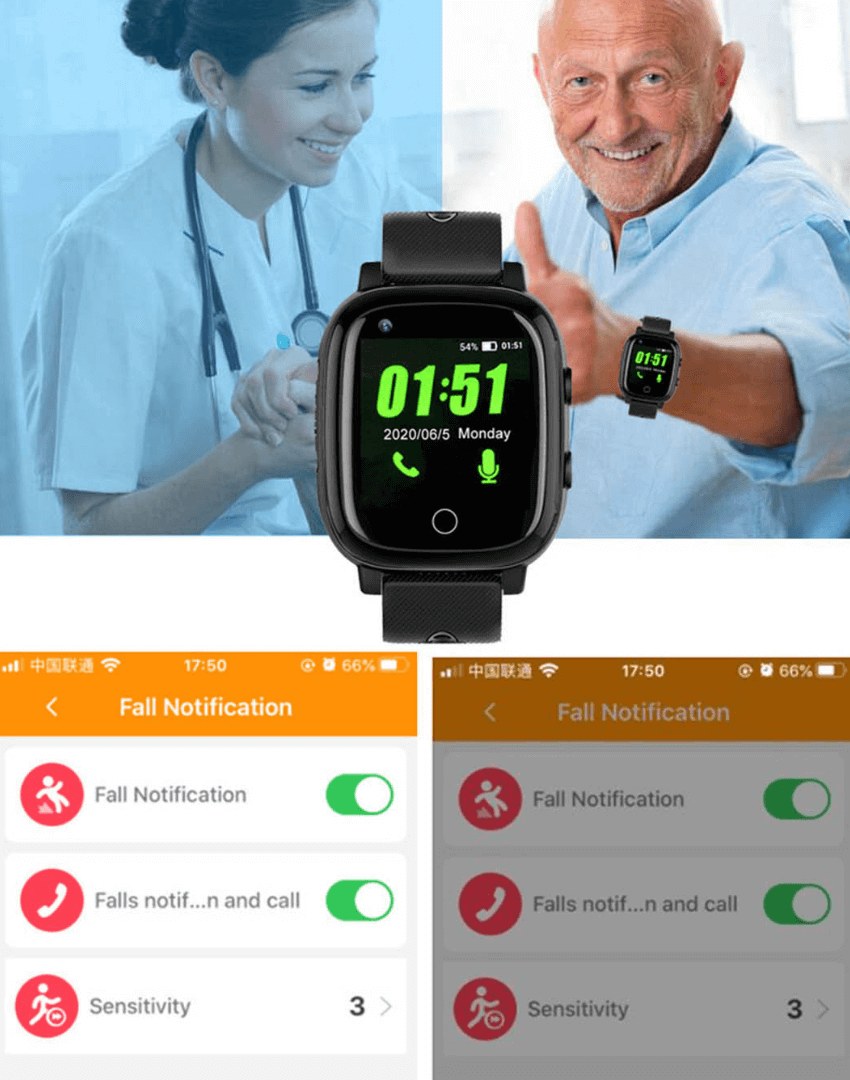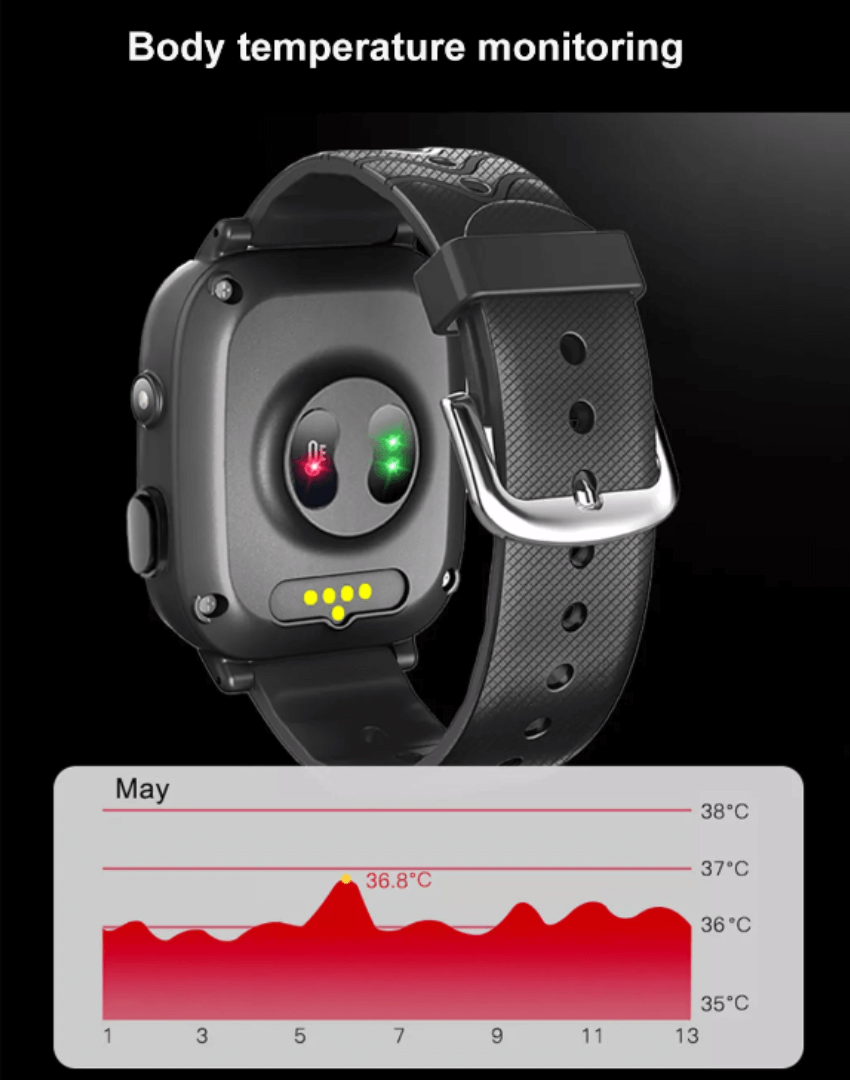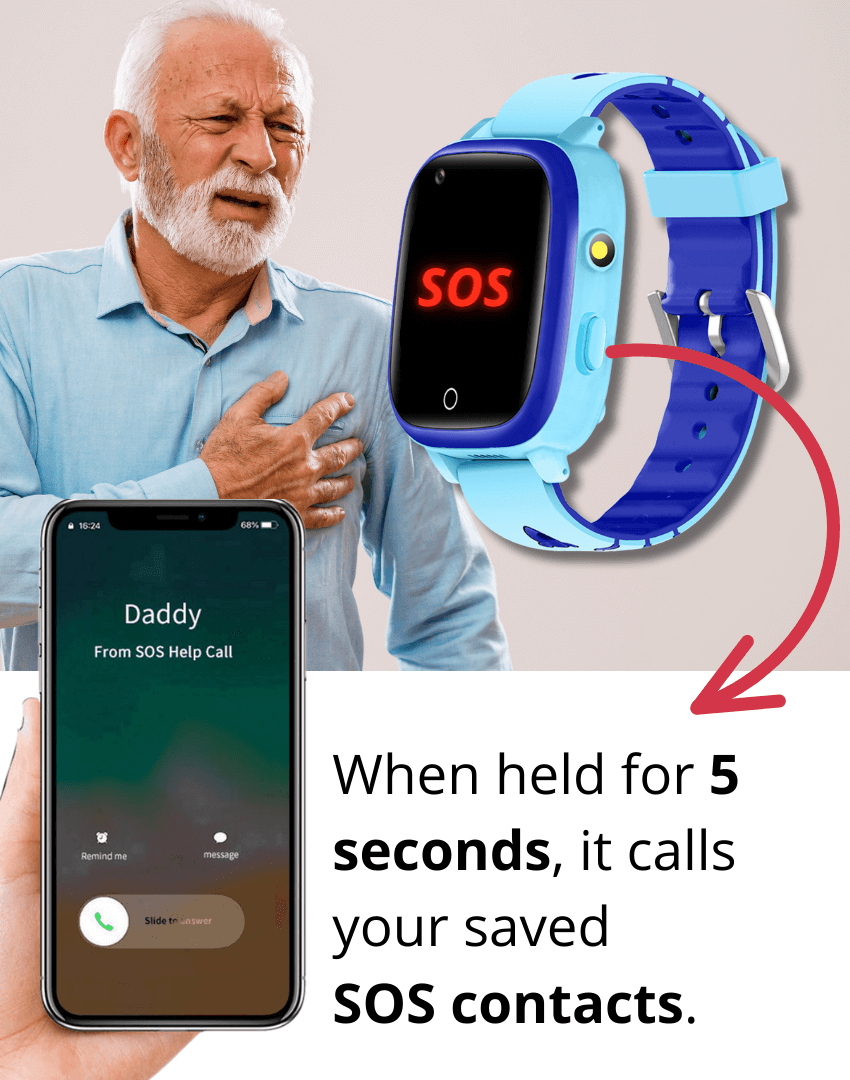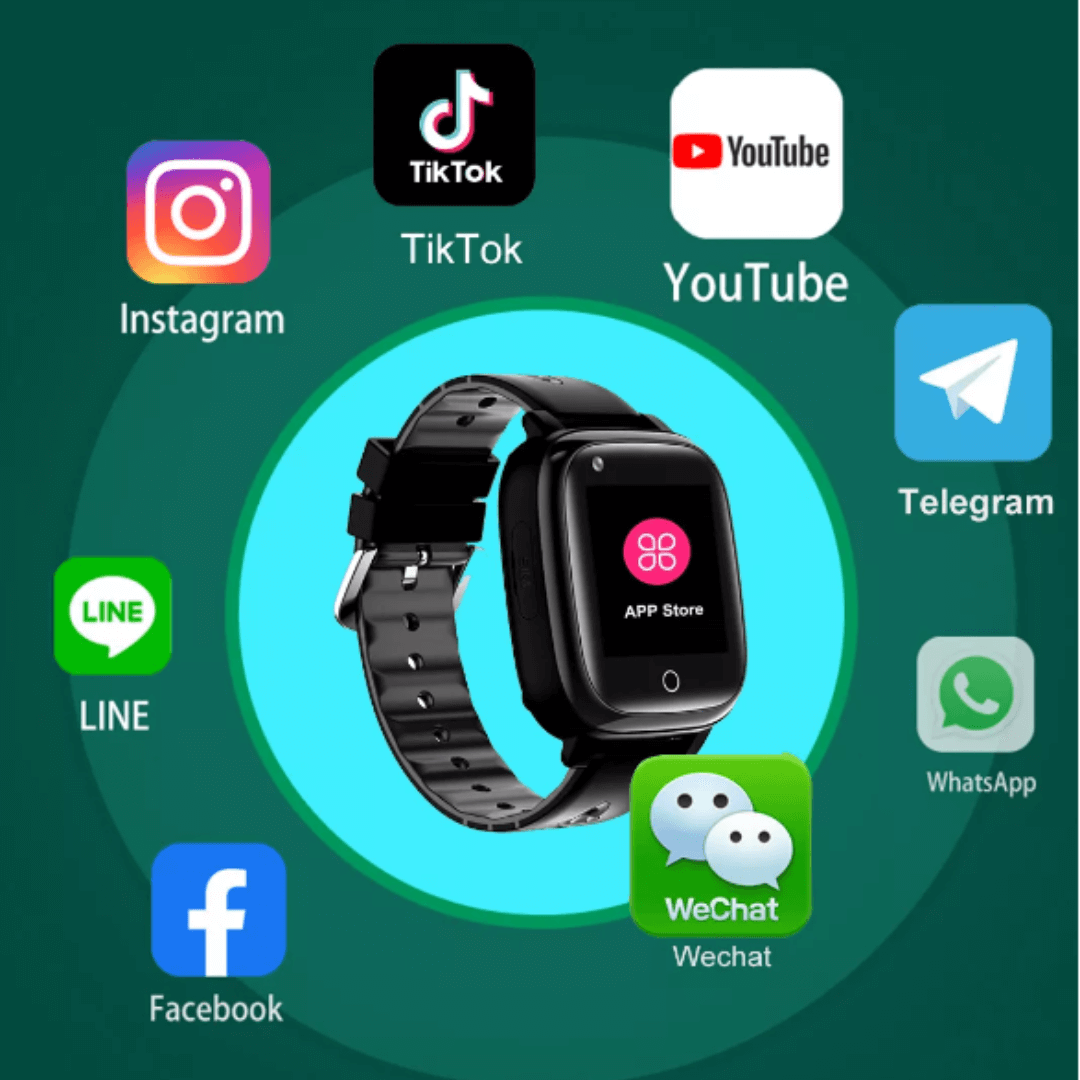 Technical parameters of the BodyGuard bracelet:
Android 8.1 (Mocor 5)
RAM + ROM: 1GB+8GB
Battery life:1.5-3 days (depending on mobile signal strength), Li-on type 800 mAh (same as in smart phones)
Charging: via magnetic connector. Approx. 120minutes.
Waterproof: IP67 up to 1m (after 30min) do not swim with the watch
Resistance: IP67 against sand and dust
Display: extra durable IPS, 3.65cm diagonal, 240x240 pixel
Dimensions: 265 × 43 × 48 x 17 mm
Strap: 100% silicone
Modern design and quality materials used
or

Download on Google Play (Android) and App Store (iPhone).

Take a look at some of the basic features of the app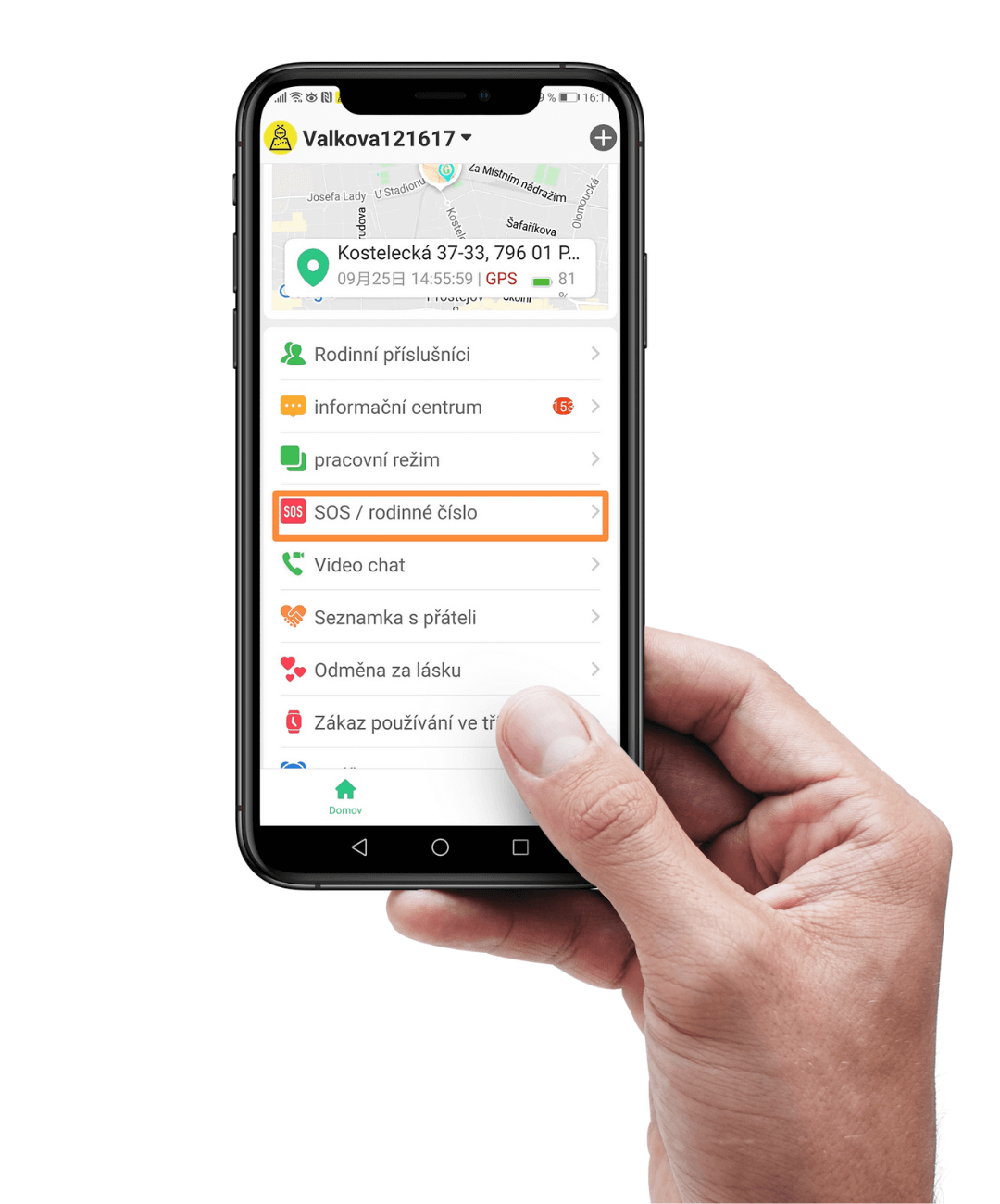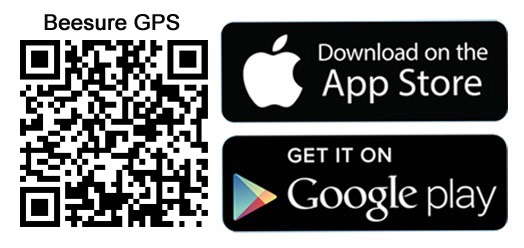 SIM card:
Any operator's SIM card can be used.
The average data consumption of the device is about 50-100 MB per month.

Make sure the SIM card is fully compatible with the 4G network.

On the SIM card, have free minutes to call as needed.

We also recommend a certain supply of sms for possible notification sms (low battery, SOS call position, etc.)
Warning: If no data plan is active or there is not enough money on your prepaid card, the device will quickly discharge when you try to establish the connection again. Location and communication services are not available.
BodyGuard guards your loved ones
Take a look at one of our bracelets in action for an idea, the basic functions are the same.
---
How to connect a BodyGuard device with the Bee Sure application and an overview of the main functions.
How to connect a BodyGuard device with the Bee Sure application and an overview of the main functions.