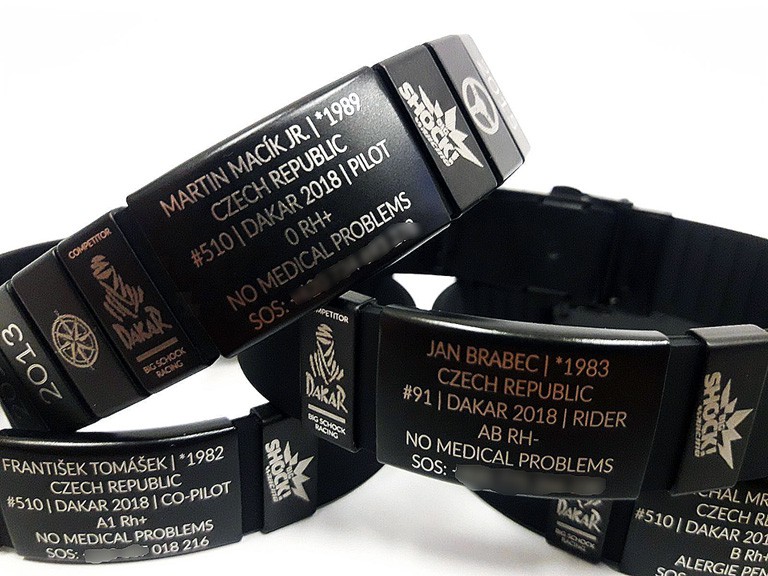 Wristbands with custom images for Martin Macík and his Big Shock Racing team
We are happy to be able to make new bracelets for Martin and his teammates for the Dakar Rally every year. Martin Macík is currently our best Dakar driver!
---
Most often we laser your own images on badges and we can do it very nice:)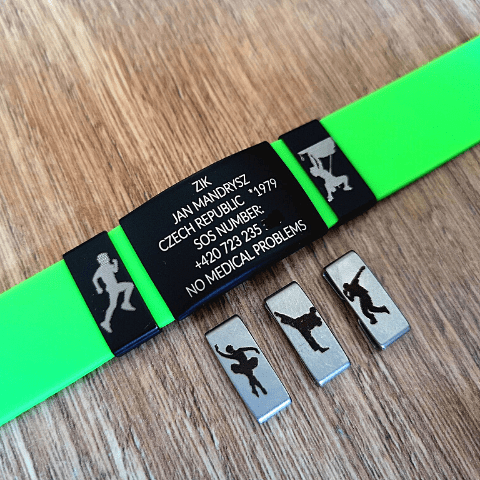 ---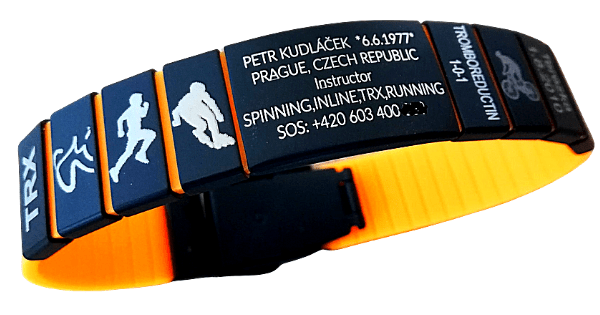 You can fine-tune the BodyID bracelet all the way around with the side plates (badges)
---
How to order a bracelet with your own image:
Create a classic order for a bracelet in our e-shop and write to us in the Order Notes (found in the Cart on the last page) that you are sending a picture to info@bodyid.com. Or write to us directly at info@bodyid.com what exactly you want, we will get together and fine-tune the whole bracelet.
Want help choosing an image? Tell us your idea and we'll come up with it together :)
Send us an ideally black silhouette of the desired image (laser machine marks only black) to info@bodyid.com. We will send you back a visualization of the bracelet you selected for your approval.
Don't forget to include the order number in the email (if you order in advance on our e-shop) and ideally also the phone number. Don't worry, we will first agree on everything by email and then we will produce and send the bracelet.
email: info@bodyid.com
---
Eliška and her horse on a bracelet :)
Most little girls like our Eliška :) like horses and why not put their favorite picture on their bracelet. She likes to wear it on her hand every day, and that's the main point!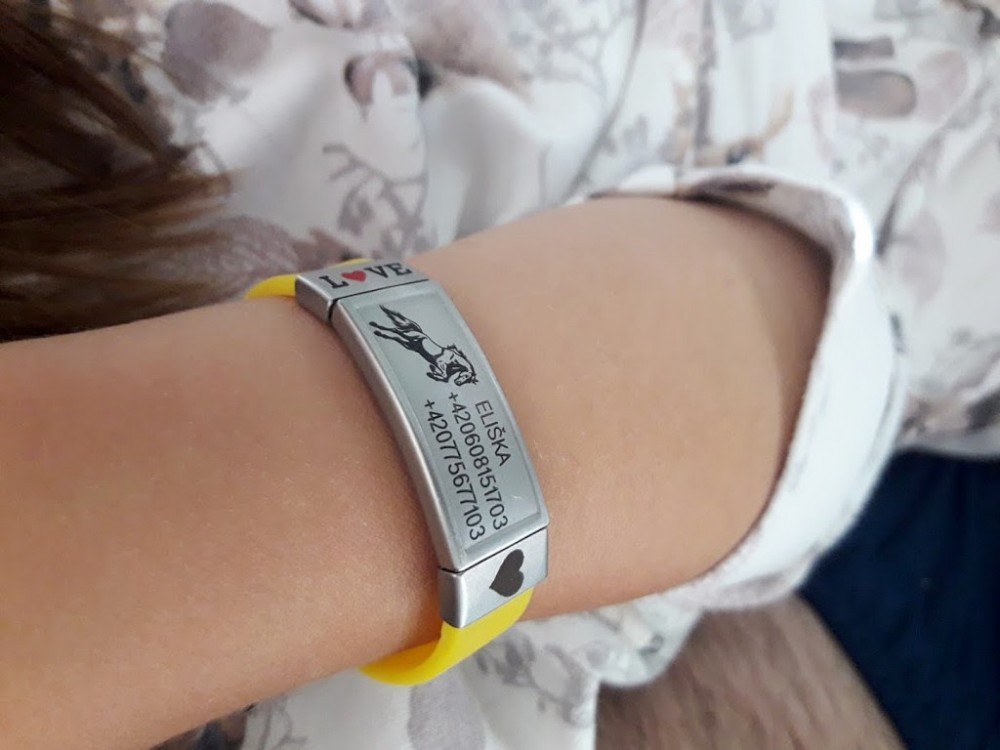 ---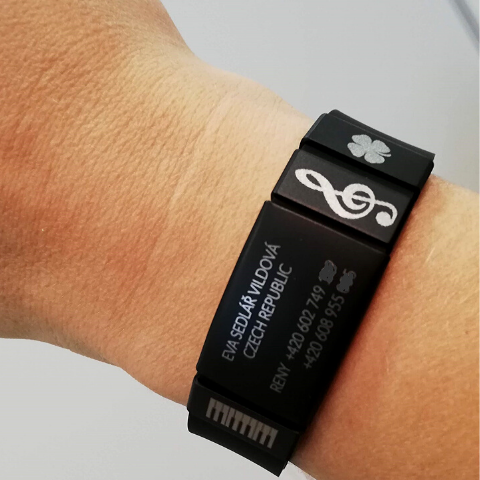 Something for artists :)
---
Price:
To the price of the bracelet itself, we add 13. € for the processing of your own image.
This way, you will get a really original bracelet for a nice price that will accompany you every day. For more demanding graphic modifications, an increase in the surcharge is possible, but this almost does not happen :)
We will be dedicated to your absolute satisfaction.
---
---