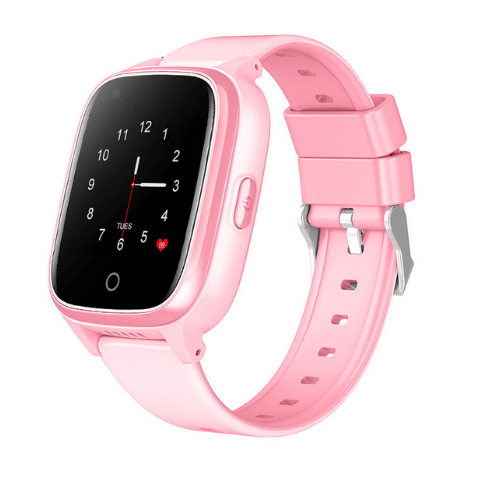 Kids SOS watch BodyGuard D31 - 4G pink
FREE shipping is as well as a steel ID platte with contact information worth 24 EUR.


Get children the perfect watch for school and leisure and keep track of where they are thanks to the GPS locator.
The watch will help in crisis situations, when thanks to the SOS button, the child can call up to 3 contacts entered by you. You insert your own SIM card into the watch and it works completely independently. They also have a lot of practical features like a stopwatch, pedometer and number games that will keep the kids entertained and train their brains.
Before sending the BodyGuard watch, you can contact us if you wish to set the watch in advance so that it already feels fully functional.
Only insert an active and functional SIM card
(we recommend testing calls, SMS and data on your phone first)
---
We are happy to explain everything about the device:
Tomas is a GPS expert and will be happy to discuss everything with you.
---
Advantages of the BodyGuard SOS children's watch:
You always have an overview of where your child is. The accuracy of the position is in the outdoor environment in the order of meters.
We will put a steel plate with important data (parents' phone, child's health restrictions, etc.) marked with a laser on your watch for FREE (you will see an example in the picture gallery).
Separate device with own data, SMS and calling. No need to connect to a phone. It works without restrictions throughout the EU.
The data is stored on secure servers in the EU. Location tracking is not used for marketing purposes such as the search services of search engine providers.
---
A gift worth 24 €
If you wish, we will make a FREE steel label for your watch as a gift with your most important data marked with a laser.
To order a label for free, please write the text you wish to laser on the label in the Order Notes - you will find it in the last step of the order.
We can also make nice pictures on request :) And especially the child then really wears the watch ...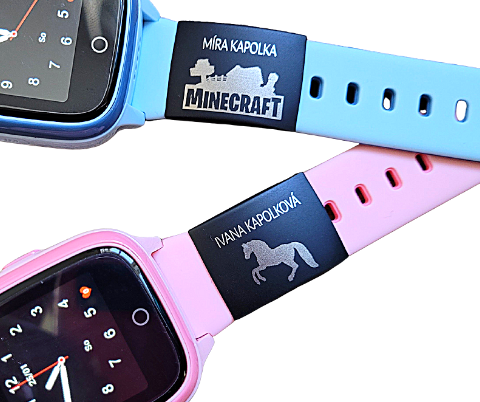 ---
Lenka Rajtorová:
The children go to school on their own, and surprisingly, they are calmer with the BodyGuard watch. Of course I do too :) After class, they will call us or send us a voice message and go home. I can watch in the application on my phone how nice they are at home and that's what it's all about :) In this case, the battery will last us for several days, so it's cool and better than a classic phone. They still have this on hand along the way, if anything.
BodyGuard features:
Possibility of setting from several dials (analog and digital).
Calling, SMS, video call.
4G network for more accurate localization. If unavailable, the device will use a 3G or 2G network.
After pressing the SOS button (for 3 seconds), the bracelet calls up to 3 SOS contacts of your choice. If he does not call the first contact, he calls the other contacts listed in the order you specify. People call and can talk to each other.
Sends an emergency alert in case of a failed call.
Possibility of tracking the position of the bracelet wearer on a smartphone or tablet. GPS signal with an accuracy in the outdoor environment in the order of meters, indoors, where there is no GPS signal with a Wi-Fi signal is accurate in the order of units up to tens of meters, indoors without Wi-Fi can be deviations from 200 m to several km (so-called LBS).
Possibility to set a safe zone. You will receive a notification when it leaves.
Reject unknown calls - set up calls only from saved contacts so that no one can call your child.
Custom camera, from which you can use the application to take remote photos and see where your child is.
You can set a ban on use in the classroom. Through the application you set when the bracelet will not be able to be turned on.
Application notification in case of removing the bracelet.
Unlock the screen by scanning the face.
Alarm clock, stopwatch, pedometer.
Numerous examples as a game for schoolchildren.
Technical parameters of the BodyGuard bracelet:
Battery life: 2-4 days 680mAh
Charging: Via magnetic connector. About 60-120 minutes.
Water resistance: IP67 up to 1 m (after 30 min)

DO NOT SWIM with the watch

Resistance: IP67 against sand and dust
Dimensions: 45 × 42 × 15 mm
Weight: 57 g
It is possible to use the SIM card of any operator.
Sim card must contain:
Data minimum 50 Mb / month
Sms
Call
Only insert an active and functional SIM card
Download on Google Play (Android) and App Store (iPhone).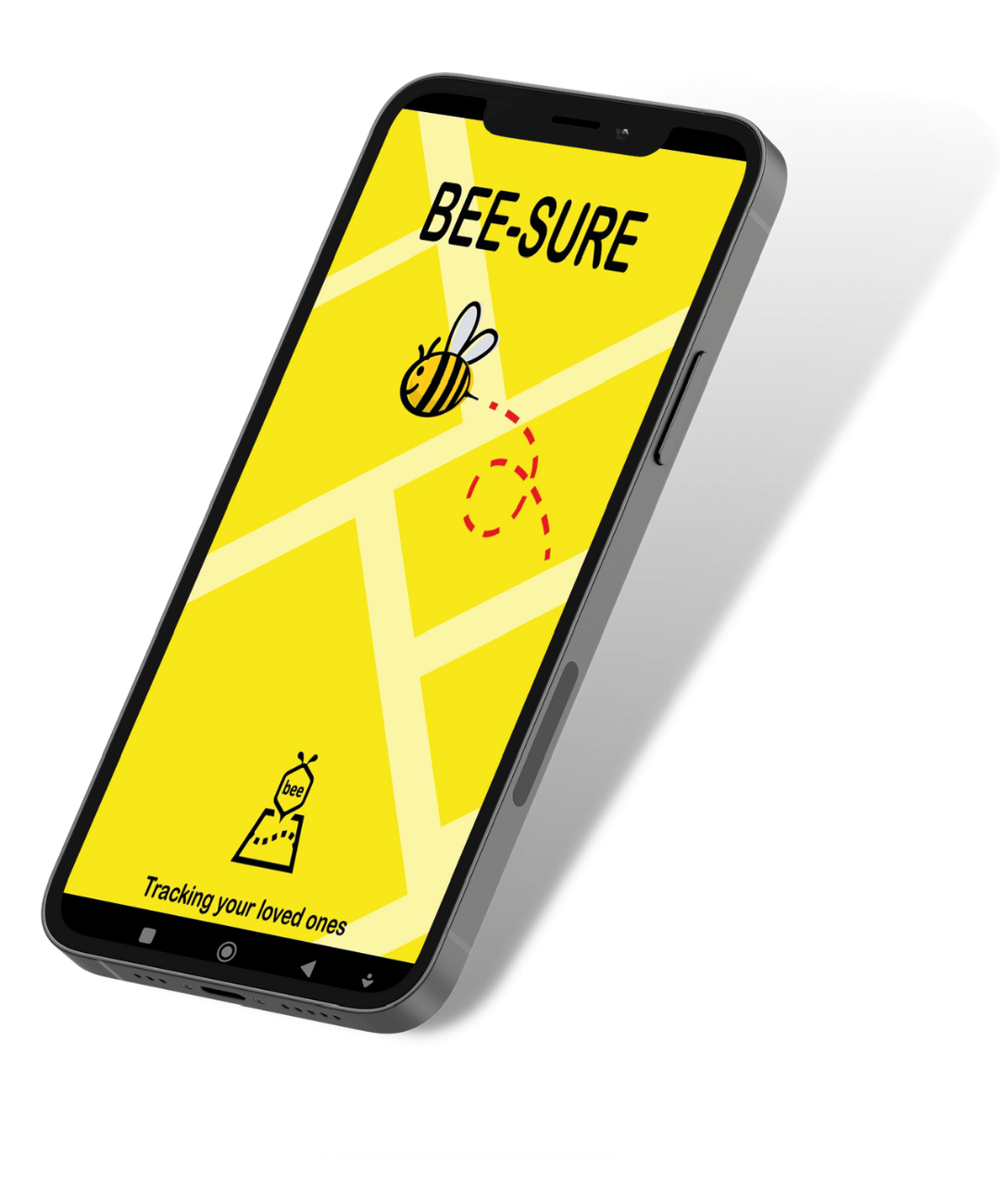 Take a look at some of the basic features of the app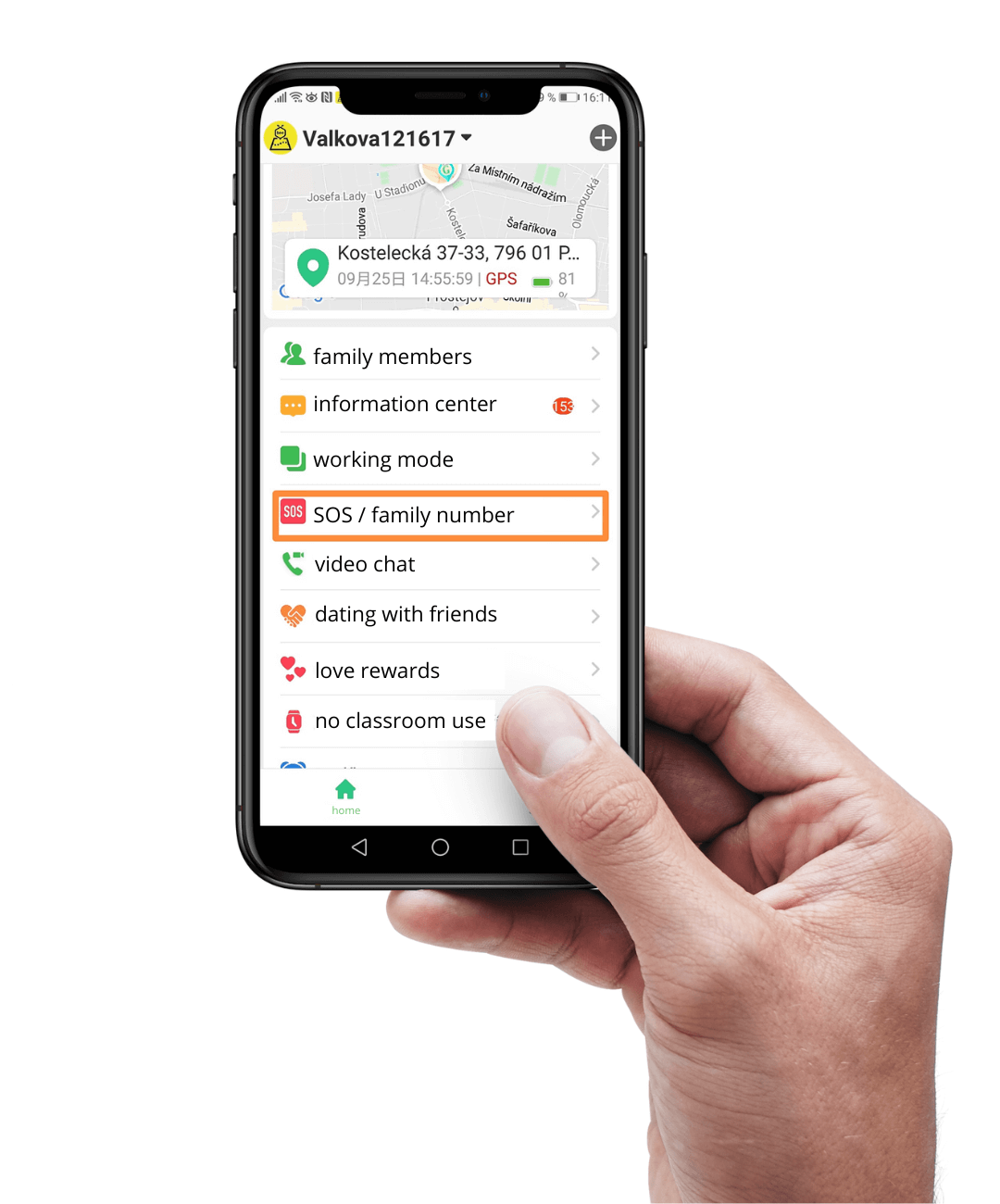 BodyGuard GPS bracelet for kids
You and your child will feel calmer :)
---
Linking BodyGuard devices and BeeSure applications
How to connect a BodyGuard device with the Bee Sure application and an overview of the main functions.